8th Grade Math Tutors
Donna K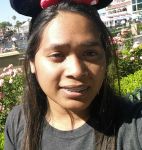 I started tutoring in middle schools when I was working as an aide. I've also done in home tutoring with elementary kids. Then I switched over to high school students and was doing tutoring and teaching in small groups for the past 3 years. I love working with all level of students and enjoy watching them grow. I'm currently working with 8th grader...
Contact Donna
Bruce T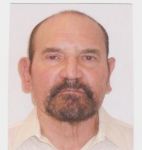 I have a son who has dyslexia. He taught my different ways to solve problems. I also developed more patience and being supportive. I will be your cheerleader! I go at your pace and feel every question deserves an answer.
Contact Bruce
Ehsan I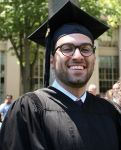 While in college, I tutored middle school, high school, and college students in the Boston-Cambridge area in Geometry, Trigonometry, Calculus, Algebra, Chemistry, Biology, and Organic Chemistry.
Contact Ehsan
Kristen P
I have my Associate's Degree in Math and Science. I am a transfer student at UC Berkeley, majoring in Mathematics with a Teaching Concentration. However, I have taken a year off to finish the last few classes needed to complete my Associate's in Early Childhood Education. I currently work at a Tutoring Center known as My Learning Studio, where I ha...
Contact Kristen
William S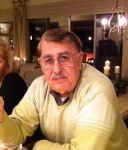 12 years tutoring experience with students from 11 to 45 years old. Extremely patient and detailed. Have taught a universities and high schools. Love what I do; love kids, love student who truly care to learn.
Contact William
Joanna H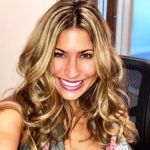 I have been teaching math for 16 years. It is my favorite subject! I was a middle school teacher for 10 years and have been tutoring ever since. I love working one-on-one with students. My joy for learning is contagious!
Contact Joanna
Evan C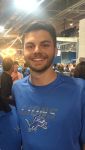 I have 3 years of math tutoring experience with middle school, high school, and collegiate students in pre-algebra, algebra, geometry, trigonometry, and pre-calculus. I have worked with over 20 different students in that three year span, all of whom have seen a significant improvement in not only their grades, but in their overall understanding of...
Contact Evan
Dahlia H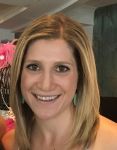 I taught high school math, specifically geometry for five years in both the public and charter school systems. I have been tutoring all levels of math throughout my adult life and want to help you succeed in your coursework.
Contact Dahlia
Thomas W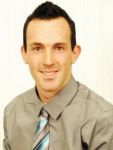 I have over 9 years of tutoring experience tutoring 1500+ students and am the top tutor in my area. My skill-set and industry expertise are comprehensive and up-to-date, including level 1 & 2 advanced tutor certification from the College Reading and Learning Association (CRLA) and test prep educator. I tutor chemistry, biology, math, ACT, SAT, MCAT...
Contact Thomas
Filter further by clicking a subject below.
---