Geometry Math Tutors
Rachel B
I have worked as a math teacher for the past 8 years. I have taught algebra 1, algebra 2 and geometry. I also have taught special ed math and intermediate algebra as well.
Contact Rachel
Susan L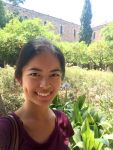 I have been a private math tutor for over 7 years. During this time, I have tutored students ranging from elementary to college. In addition to meeting with students in person, I was also an online math tutor for 2 years where I tutored over 1000 sessions. I am patient with my students and able to teach them to think for themselves instead of simpl...
Contact Susan
Tricia K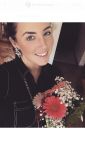 I've tutored privately when i was in college in calculus, stats and probability. I've taught in Taylor Allderdice High School for 5 years teaching algebra 2, trigonometry, precalculus, statistics and financial math. This year, I'm teaching 3 sections of Algebra 2, one section of Algebra 1 and one section of financial Algebra! I'm willing to help wi...
Contact Tricia
Danielle L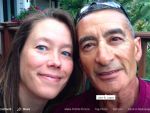 I teach 7th-12th grade math, and I have for 10 years. How can I help you!?
Contact Danielle
Allison G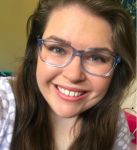 I have been a Math Teacher for the past four years and a Math tutor at all grade-levels for the past 15 years. I earned a Bachelor's Degree in Economics with a Minor in Mathematical Sciences from Michigan Technological University. I then went on to earn a Master's Degree in Education from Marquette University. I recently completed a two-year teachi...
Contact Allison
Melissa A
I am a duly certified Math Educator in 1-6 and 7-12 grade. I hold two degrees from St. John's University and now reside in Wesley Chapel. I have experience, not only teaching common core math and Eureka math, but college math as well.
Contact Melissa
Tara H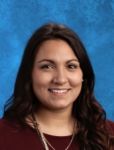 I am an experienced high school math teacher, but I also do private tutoring outside of the classroom with great success. I have taught algebra 1, algebra 2, geometry, and trigonometry. I have helped students raise their ACT scores as well as grades in their classes. I have also taught students with learning disabilities. Many students tell me that...
Contact Tara
Casey D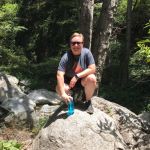 My undergraduate degree is in Mathematics and I have been tutoring and or teaching math for the past ten years. 7 of those years as a classroom teacher, four years in middle school and three years in high school. I have taught everything from 6th grade through AP Calculus.
Contact Casey
Brian B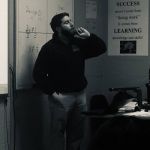 I'm a National Board Certified public school teacher with 6 years of experience teaching high school math. I've taught AP Statistics, Precalculus/Trigonometry, Algebra II, Algebra III, and Geometry. I tutor my students during lunch and after school frequently, and as a result, my students have been very successful. For example, despite the fact tha...
Contact Brian
Charlene B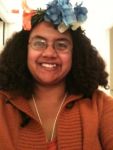 I have been tutoring and teaching Math for 20 years, from middle school through college, and including SAT prep and adults studying for professional/civil service exams. I specialize in Geometry and Algebra 1 & 2, and Trigonometry, and utilize a whole-person approach. In previous tutoring companies, I was recognized for my "holistic vision" in on...
Contact Charlene
Filter further by clicking a subject below.
---