Math Tutors In Los Angeles CA
Following is a list of Math Tutors in Los Angeles. Filter further by clicking a subject below.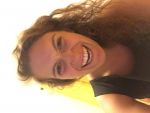 I started a math tutoring program when I was in high school for other high school students and ran it twice a week after school. When I went to college I continued tutoring math, mostly for elementary school students. I have tutored all different subjects with students ages 6-21!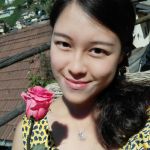 9 years experiences of teaching Math in China Math Tutor in Mathenasium in Los Angeles Private Math Tutor since college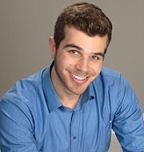 I have two years of experience as a math and science tutor, and two years of experience as a pre-college instructor for Kaplan.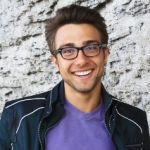 I tutored all through college for calculus1,2, and 3. I have taken some upper level course work like algebraic structures, graph theory, linear algebra and others.
As a high-school student, I reached AP Calculus BC, and passed the AP test!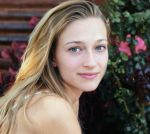 I tutored at an elementary school throughout high school and worked at a preschool for two years in college.
Like I mentioned before, I have been tutoring for over 4 years and I absolutely love it. I have tutored in all common core subjects and have even taught guitar. Teaching is something I have always had a true passion in, and I can't wait to help everyone that I can.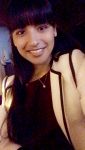 At a young age, one of my favorite subject has always been math. I would help out classmates out when needed and suggested strategies in order for them to either memorize a formula, rules, or etc. When I attended Cal State LA, I provided study sessions to my friends if they needed help with any material.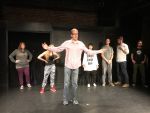 I enjoy mentoring and working with both children and adults. During my 17 years as an engineer, I mentored dozens of junior engineers and it was my favorite part of the job. I used math every day and know how it applies to real world applications.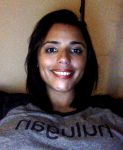 I'd make an AMAZING tutor because: I've tutored math in the past, so I know what to expect; I'm patient, fun, and thorough. I'm also passionate about what I teach, and want to see children learn.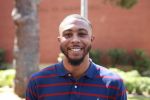 I have very proficient math skills and a joy for helping others. I have a strong passion for tutoring an engineering outreach. I have been a math tutor on and off for the past 5 years and have been planning and conducting engineering outreach programs from the past 3 years. In both experiences, I have helped students ranging from K-College.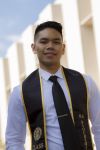 I have experience up to Calculus series. Preferably tutoring in the Pre-calculus level. I am patient and easy to talk to. Always put students first in learning and understanding concepts in solving problems.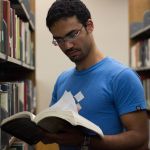 I'm a Math Tutor and Supplemental Instructor at College as well as SAT Math test prep tutor. I've been tutoring Math for 4 years. I focus on delivering the simplicity and the beauty of Math to my students. Very patient when I tutor as I enjoy tutoring and find my joy when someone says "I got it". Students always complain about Math because schoo...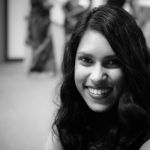 I have 2 years of tutoring experience. I love incorporating fun games and flashcards for students which often times makes the learning experience more enjoyable.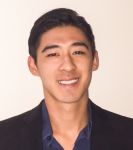 SKILLS • Leadership experience in event and committee organization, team building, training and management, teaching, and personal mentoring in diverse cultural, educational, religious, age-oriented, and financial settings. • Wide range of laboratory skills associated with Material Science, Cellular and Molecular Systems, Organic Chemistry, and M...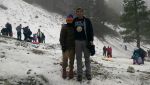 I have experience tutoring high school kids and middle school kids. I have three younger siblings that always ask for help whenever they need it. Tutored them now for years and with the experience, I developed a way to maximize their interest in the subject they are struggling with because I believe that is key for motivation. As a tutor, I underst...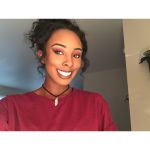 I tutored a 5th grade student in math and we had a phenomenal time. Her parents saw vast improvement in her scores and that she began to enjoy her sessions with me. I use several fun, hands on methods to make math fun for my younger student. As an example, she needed help with addition, subtraction, and percentages so we went on little "shopping tr...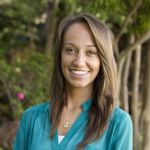 I have a Bachelor's Degree in Mathematics and have been teaching high school mathematics for two years now. I currently teach Algebra I and Geometry. I have successfully tutored dozens of students ranging in subjects from Algebra 1 through AP Calculus. I strive to use my communication skills to ensure you walk away understanding more than you came ...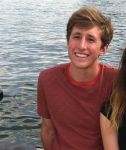 Hi there! I'm Mitchell, I've had 4 different long term jobs conducting 1 on 1 tutoring and group tutoring spanning more than 5 years. I have recently begun lecturing at Cal Poly Pomona in the college of engineering. As a college lecturer, I prepare lecture material, homework, midterms, and final exams while also holding office hours. I enjoy th...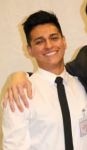 I have taught multiple math subjects including Algebra 1, Geometry, Algebra 2, Integrated Math 1 and 2, Trigonometry, Pre-Calculus, and Statistics for over 4 years. My teaching strategy is one that focuses on developing visual aids, step-by-step instruction, pattern recognition, and most importantly: self-awareness in regards to learning style.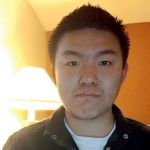 I was a volunteer Math teacher in USC Joint Educational Project(JEP),one of the most respected Service Learning institutions in the United States. I voluntarily taught Math for primary school and middle school students, living in one of the Los Angeles' poorest area, in Mathematics. I am also a Teaching Assistant in Computer Science for USC Vit...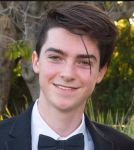 I've been working with my former high school and current university to tutor fellow students. Additionally, I've been tutoring locally for around three years.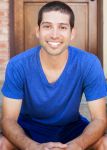 I have been tutoring Math students for over 10 years and myself have gone as far as Linear Algebra and Differential Equations, econometrics.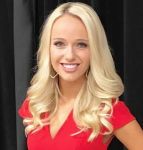 As a graduate of the Arizona State University Teacher's College. I graduated Cum Laude with a degree in Elementary and Special Education. I have taught at four schools in four different grade placements, but my favorite experience by far was my time spent at Cesar Chavez Elementary School as a full time 5th grade teacher. This school is located in ...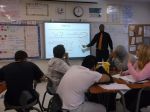 "The most important thing we learn at school is the fact that the most important things can't be learned at school."
---