Algebra 1 Math Tutors
Kevin W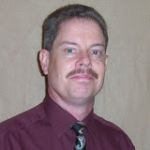 I have always been a natural teacher, and have taught various things in many different settings most of my adult life, including math, Spanish, piano, and Bible classes. Most recently, I have been tutoring at Ak-Chin, and also doing some of my own online tutoring.
Contact Kevin
Elizabeth W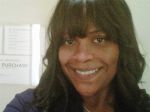 I am a licensed math teacher with over 10 years of teaching and tutoring experience. I also have several years of teaching and tutoring college-level mathematics which includes classes such as College Algebra, Pre-Calculus and Calculus, to name a few.
Contact Elizabeth
Evan C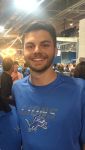 I have 3 years of math tutoring experience with middle school, high school, and collegiate students in pre-algebra, algebra, geometry, trigonometry, and pre-calculus. I have worked with over 20 different students in that three year span, all of whom have seen a significant improvement in not only their grades, but in their overall understanding of...
Contact Evan
Brandon F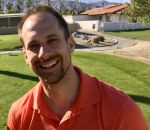 I have spent the past fifteen years as an educator in Boston Public Schools- ten years as a teacher and five years as a professional development coach and administrator. During the last year I tutored for Boston Public Schools Home and Hospital program. I am an expert in science and math.
Contact Brandon
Fidelis D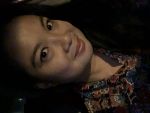 I am a secondary math teacher at Donna North High School/Donna Independent School District. Last year I taught Personal Finance and Algebra 2 and this academic year, I am teaching Geometry and Algebra 2 as well. I love kids that want to learn or enhance their learning experience since they are our future we should let them lead the way. I also beli...
Contact Fidelis
Lidia S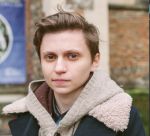 In my senior year of high school, I have been a teacher assistant in a class that helped students who were having difficulties with fulfilling their math credits and passing their math standardized exams, which were needed for completing their graduation.
Contact Lidia
Melissa A
I am a duly certified Math Educator in 1-6 and 7-12 grade. I hold two degrees from St. John's University and now reside in Wesley Chapel. I have experience, not only teaching common core math and Eureka math, but college math as well.
Contact Melissa
Lisa B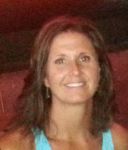 My classroom experience allows me hands on, current knowledge of content and method of curriculum delivery. My patience and ability to explain content in multiple ways allows you to learn more effectively.
Contact Lisa
Beth S

I have been a teacher for over 24 years and have 15 years of experience teaching Basic Mathematics, Pre-Algebra, and Algebra 1. I also have many years of experience tutoring children and adults of all ages.
Contact Beth
Audrey B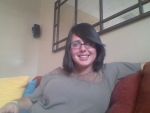 I am Florida Certified to teach math 5th-9th grade, but that only highlights my favorite levels, not all I am capable of tutoring. I have worked in schools for 3 years, including substituting in math classes, and tutoring math to individuals and small groups including adults in college whom may have forgotten the content taught in high school.
Contact Audrey
Filter further by clicking a subject below.
---