Math Tutors In San Diego CA
Following is a list of Math Tutors in San Diego. Filter further by clicking a subject below.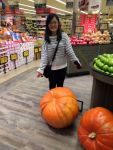 I was working in an elementary school as a reading and math tutor, working with students as groups or individual to help what problem they have.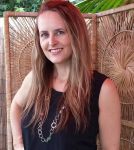 I have tutored math many years ago and have recently tutored English in La Jolla. I would want to review your materials first to ensure I can meet your needs!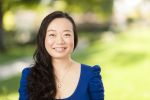 During my undergraduate time in Guangzhou, as a private tutor, I taught students Algebra, Geometry, Calculus, and Statistics. The grade levels ranged from elementary to high school students. China, in general, has a very strict schooling system and also has something similar to the U.S.'s SATs for college admissions. When teaching students, I f...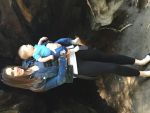 I am a college graduate with a degree in business and have took college course such as trigonometry, business accounting, geometry along with basic algebra and advanced algebra.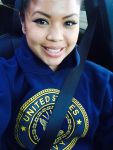 I am a high school teacher and currently teach Integrated Math II (Geometry+more) and AP Statistics. I have tutored at the community college level for about 3-4 years and I have been teaching at the high school level for 3 years. I have also taught the following courses: Integrated Math I (Algebra I), Integrated Math III (Algebra 2+more), Finite M...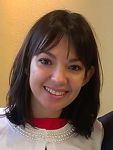 I was a teacher assistant in University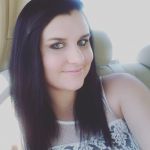 I am a current college junior studying elementary education. But my favorite subject to teach as well as to study would hands down be math. I have tutored math with students from first grade all the way up to algebra 2. But I have also take classes in and understand trigonometry, pre-calculus, calculus, and statistics. Thank you for the considerati...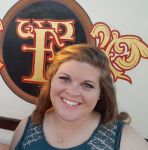 I have a CA teaching credential and a Master's in Curriculum Development and Instruction and have taught both 1st and 3rd grade in a traditional classroom. But I have also taught students Pre-K to college in various informal settings, including tutoring mathematics, music theory, phonics, and geography. I love making learning fun and interesting b...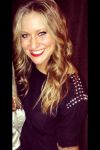 My education has taken me far and wide and has allowed me to learn a lot! I tutored when I was in College as well, and helped our learning lab for fellow students. I enjoy math and enjoy helping others! I am a people person and would do my best to help in any way that I can!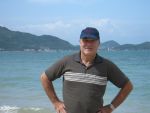 I have been teaching English for over 12 years. I currently have one 4th grader and one 8th grader to tutor in math and algebra.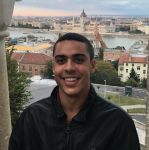 I tested into Stuyvesant High School in New York City - a premier Math and Science magnet school where I excelled in math courses up to BC Calculus. I then went on to Yale University where I majored in Economics, keeping my math skills sharp. During summers in college I tutored individual clients on my own sometimes traveling far into outer borough...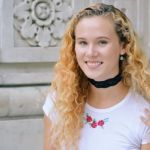 I have spent the past two years tutoring math to elementary school students, and I have absolutely loved it. I have also done tutoring for high school students in subjects from Pre-Algebra to AP Calculus. I've loved math and science my whole life, and was always two years ahead of my grade in math classes throughout high school, where I graduated ...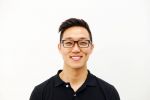 I've been tutoring others in math since the 9th grade and have ever since, taught numerous students in the subject. With my engineering background, I have a wide range of knowledge in the various math subjects. Every student I've taught has always really enjoyed my teaching style and ability to increase not only their test scores, but also their ap...
I graduated from UCSD in June 2015 and obtained my Mechanical Engineer B.S. degree with a 3.78 GPA. I tutored math for 1 year at Nobel Middle School. I have experience in customer service so I know how to be patient and work with people.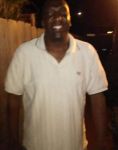 I love working with students who don't like mathematics. I have a fun approach to math, that a student can relate to. In additionl, I boost their confidence with a you can do it attitude where each student is not afraid to ask questions.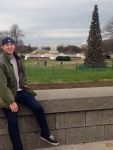 I have 7 years tutoring experience and have an AA in Mathematics with Honors. I received a 5/5 on AP Calc and 7/7 on IB Math in high school. My studies in mechanical engineering help me to understand the real-life applications of math which I can relay to you.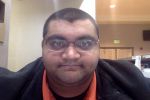 For the past 5 years I have had some form of teaching which I've done with my peer group - helping with the homework, revision etc. Even currently while spending long hours doing homework and labs, I am helping my peers.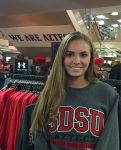 4+ years tutoring experience in math levels 3rd grade-algebra, Completed all math courses through calculus, 7+ years experience working with children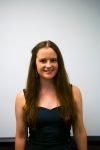 I have tutored students from first grade to 12th (and even a few beyond) in various levels of math since I was in high school myself. Just this fall, I volunteered my time at Garfield High, assisting the students in the math classes there.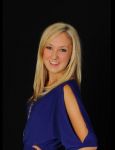 I tutored kids aged 7-11 in math for four years.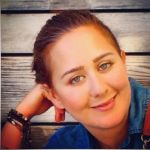 I have over 8 years of experience tutoring math and science. I have worked with a wide range of age groups from 10 years old to 40 years old and helped them succeed.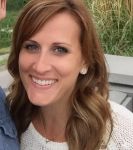 10+ years tutoring various levels of mathematics; 3+ years teaching high school math; Designed a custom curriculum for the Math portion of the ACT test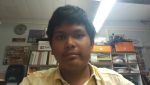 I work as a Teaching Assistant during my internship on a Morse while I was still in High School. I grade those papers from their Homework Assignment to their Test even Final Examination. In addition, I also make a Answer Key after my supervisor made the questions. The most enjoyable part of my experience is to tutor the students. I like to tutor th...
---