Pre-algebra Math Tutors
Matthew P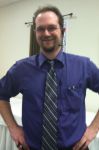 I have a bachelor's in math, and have taught 6th through 12th grade math for the last 10 years.
Contact Matthew
Cory U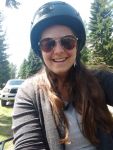 7 years teaching high school from Algebra to Calculus, straight As and 5s on AP and college classes and tests up through Linear Algebra
Contact Cory
John T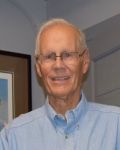 *A graduate of Princeton University, I been proficient in math my entire life. *Have professional tutor training by the MindsMatter organization where I currently assist students do well on the ACT in preparation for college. *Tutored over 80 students in Pre-algebra, algebra 1, 2, Geometry, Trigonometry, etc. *I would love to help you with your...
Contact John
Tara H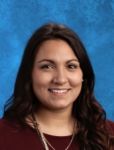 I am an experienced high school math teacher, but I also do private tutoring outside of the classroom with great success. I have taught algebra 1, algebra 2, geometry, and trigonometry. I have helped students raise their ACT scores as well as grades in their classes. I have also taught students with learning disabilities. Many students tell me that...
Contact Tara
Sharon C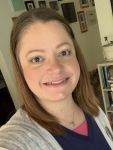 I have taught mathematics at the high school and middle school levels for both general education and Gifted and Talented. I am currently a Gifted and Talented education teacher for 6th and 7th graders. I have experience teaching Accelerated Math 6, Integrated Math I and II, Algebra I, Geometry, Formal Geometry, Algebra II, and Algebra II Honors. I ...
Contact Sharon
Brian B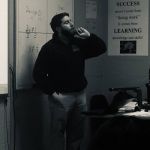 I'm a National Board Certified public school teacher with 6 years of experience teaching high school math. I've taught AP Statistics, Precalculus/Trigonometry, Algebra II, Algebra III, and Geometry. I tutor my students during lunch and after school frequently, and as a result, my students have been very successful. For example, despite the fact tha...
Contact Brian
Douglas S

I am a Wesleyan University graduate and have been a private tutor of pre-algebra and math for grades 5-7 since 1998. For 7 years, I taught these subjects at Score Education Center - an after-school tutoring center for students, ages 5-15. I use tutoring methods that are based on the unique needs and learning styles of each student.
Contact Douglas
Geoffrey G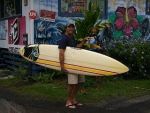 I can answer the question, "when will I ever use this?" My background is in APPLIED Mathematics, specifically finance, insurance, and sales and engineering.
Contact Geoffrey
Lakesha B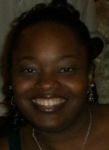 I am a very patient Algebra and Geometry math teacher. I teach all students of all levels. I am experienced in teaching and tutoring students (middle and high school) who have fallen behind in math, particularly those who have a learning disability such as dyslexia, ADHD or high functioning autism. I am currently completing my Master of Science ...
Contact Lakesha
Filter further by clicking a subject below.
---