5th Grade Math Tutors
Sionainn M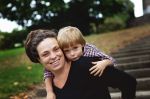 Lots of experience teaching math to a range of students. Children to adults. Gifted and talented to special needs to second language learners. In person or online. One-on-one or large groups.
Contact Sionainn
Melissa A
I am a duly certified Math Educator in 1-6 and 7-12 grade. I hold two degrees from St. John's University and now reside in Wesley Chapel. I have experience, not only teaching common core math and Eureka math, but college math as well.
Contact Melissa
Emily P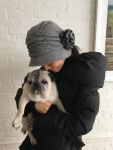 I have experience in tutoring both elementary and high school mathematics and English. My husband is a mathematics and computer science teacher, so with me, you buy one, get one free.I have found that laying a robust foundation is critical for elementary school students, and that re-laying that foundation is critical for many high school students.T...
Contact Emily
Sukanya D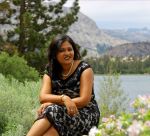 Grade Potential (Role: Math Tutor) CA, USA – August 2016 – Present • Working As private SAT/ACT Math Tutor. • Helped undergrad students for Calculus exam preparations. • Clears their doubts and helped in homework. • Helped Students preparing for SAT/ACT exams. CMC Ltd. ...
Contact Sukanya
Charles R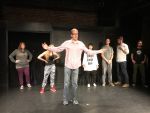 I enjoy mentoring and working with both children and adults. During my 17 years as an engineer, I mentored dozens of junior engineers and it was my favorite part of the job. I used math every day and know how it applies to real world applications.
Contact Charles
Dr. Linda T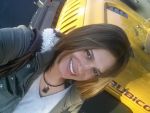 I have tutored "at-risk" children in math and science. I have taught English as a second language for the Catholic Charities of Greater Washington, D.C.; and I have tutored college level calculus for engineering and finance students. I enjoy teaching and watching people gain confidence in their ability to understand and do math. :)
Contact Dr. Linda
Deirdre N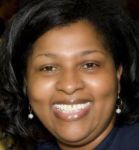 I have been an elementary teacher/counselor for over 25 years. I have taught math to elementary students in the classroom setting as well as in one on one tutoring sessions. I am patient with students in helping them to learn concepts. I am also diligent in preparing my lessons. I create fun and engaging lessons that my students enjoy and that al...
Contact Deirdre
Brad M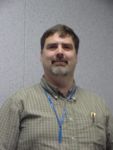 I have always loved to learn things so helping other learning is a natural extension because that is also learning. I have gone to college for more than 9 years taking about 400 credits in Music, 75 credits in Mathematics and 35 credits in Computer Science. I have a "Full" Mathematics Certificate allowing me to teach all levels of Mathematics and...
Contact Brad
Audrey B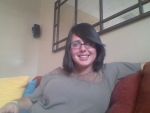 I am Florida Certified to teach math 5th-9th grade, but that only highlights my favorite levels, not all I am capable of tutoring. I have worked in schools for 3 years, including substituting in math classes, and tutoring math to individuals and small groups including adults in college whom may have forgotten the content taught in high school.
Contact Audrey
Anita M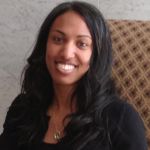 I am a licensed middle school and high school math teacher. I have been teaching and tutoring for over 13 years. I am a master lead teacher. I am part of the RTI (response to intervention) team as well as the PBIS (positive behavior insentive system) committee to get kids focused academically and socially. I was also a member of the school improve...
Contact Anita
Filter further by clicking a subject below.
---