Math Tutors In Indianapolis IN
Beth S

I have been a teacher for over 24 years and have 15 years of experience teaching Basic Mathematics, Pre-Algebra, and Algebra 1. I also have many years of experience tutoring children and adults of all ages.
Contact Beth
Marquise T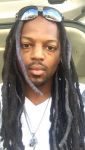 I have personally tutored students from all different grade levels in math from the past 8 years. I have offered before school tutoring, lunch time tutoring, and after school tutoring to my students. I have created and saved resources from my tutoring sessions and from my classroom. I offer different ways to learn/teach content especially to an ind...
Contact Marquise
Kelly D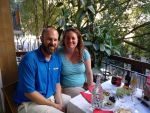 I have taught grades 3-8 and currently a 7th grade math teacher. I have tutored several students to help prepare for state tests and entrance exams for high school.
Contact Kelly
Filter further by clicking a subject below.
---