Math Tutors In Indianapolis IN
Grazia F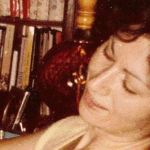 I believe that each student is a unique individual who needs a secure, caring, and stimulating atmosphere in which to grow and mature emotionally, intellectually, physically, and socially. It is my desire as an educator to help students meet their fullest potential in these areas by providing an environment that is safe, supports risk-taking, and i...
Contact Grazia
Beth S

Ivy Tech Community College of Indiana - (1994 - present) - Instructor of Developmental mathematics through Algebra 2 Everest University Online - (2005 - 2017) - Online instructor of developmental mathematics Bender & Rocap Educational Services (2008-2009 and 2017 - present) - Mathematics tutor for elementary aged children through Algebra 2...
Contact Beth
Marquise T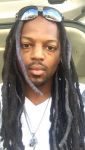 I have personally tutored students from all different grade levels in math from the past 8 years. I have offered before school tutoring, lunch time tutoring, and after school tutoring to my students. I have created and saved resources from my tutoring sessions and from my classroom. I offer different ways to learn/teach content especially to an ind...
Contact Marquise
Filter further by clicking a subject below.
---