Math Tutors In Tampa FL
Following is a list of Math Tutors in Tampa.

Hi! My name is Deanna. I have my Master's degree in mental health from Stetson University. I believe everyone learns differently, and that we as instructors need to look at individual differences and adapt to the learning style of each student. I am eager to assist in finding the path that works best for you to achieve the academic goals you desir...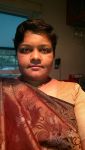 I earned a professional teaching certificate for grades 5-9. Unfortunately, I never renewed it when it expired in 2014. Personally, I earned the Algebra I award as a student in the eighth grade for highest class average even after failing my very first attempts in Algebra I on a test. I have worked hard to get to where I am. I understand the strugg...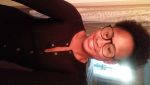 * Early Child Hood Education graduate from USF in 2014 * over 500 of training and internship ranges from grades PreK- 3 rd grade * Math is my favorite subject so I have graduated with honors for my math courses during high school and college years
Filter further by clicking a subject below.
---